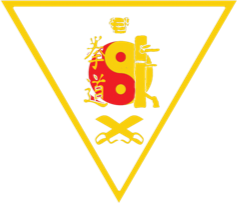 Kuntao Silat
South East Asian Martial Art
Silat, also known as Kuntao in some regions, describes the powerful martial arts of South East Asia. Kuntao Silat has traditionally been practiced in secrecy and passed down within family and clan members. Today, like most other martial arts, Silat is being taught to the public and it is one of the sports included in the Southeast Asian Games.
There are hundreds of different styles of Silat but they all tend to offer a mixture of striking, joint manipulations, takedowns, ground work, and weapon training. The emphasis varies from one school to another based on the style being taught.
Traditionally, when studying Silat, the Jurus or "dances" are taught first. After a student has studied long enough to perfect the Jurus, the instructor may then choose to teach the applications. In our school we keep it as practical as possible by teaching the applications of Kuntao Silat, not the Jurus. This is not to say that the other method is incorrect. It is simply our true belief that our method of teaching the applications of a mixture of effective Kuntao Silat systems saves our students a lot of time in their learning journey and prepares them for real life confrontations more quickly.