All Are Welcome!
Join us for an intensive 4 hour seminar with Sifu David and Simo Lynda Hatch. This seminar will benefit all martial arts enthusiasts and fits beautifully with any system.
Register Early. Space is Limited.
REGISTRATION
$50 in advance
$60 at the door
Sunday, October 15th, 2017
12:00PM - 4:00PM
Register
Enter your email address to be notified when the new events are scheduled.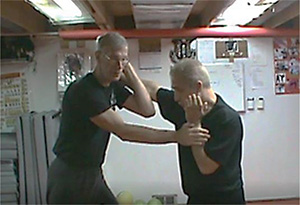 The Following Will Be Covered:
Session 1 JKD Kickboxing
Session 2 JKD Entries to trapping and grappling
Session 3 Silat Entries to takedowns
Session 4 Kali Stick disarms, locks & takedowns
Sifu/Guro David Hatch Background Information
Sifu Dave is certified in 14 different arts. He is a direct student of Guro Dan Inosanto and is one of his top ranking full instructors. In addition to Inosanto Kali, Sifu Dave has a deep knowledge and vast experience in Jeet Kune Do, Wing Chun, Muay Thai, Savate, Silat, Balintawak, Lameco, Shoot Wrestling, and Combat Submission Wrestling.